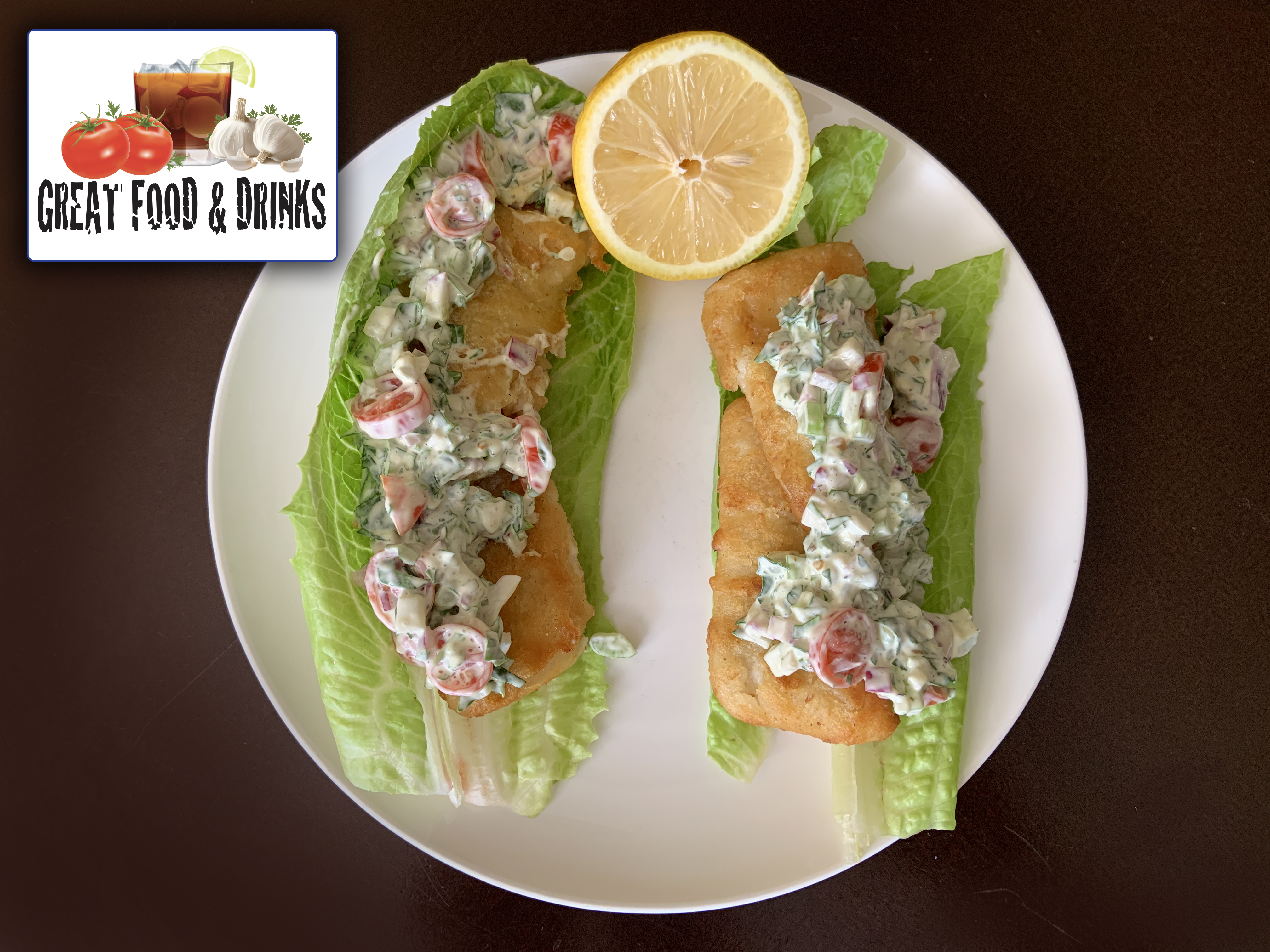 Fish Taco Wraps
Wether you are honoring the Lenten Season or you are just trying to eat healthy, these fish "tacos" are an awesome and healthy dish!
First off you are going to substitute a lettuce wrap for for your taco shell or tortilla shell.  I actually prefer a nice Boston or Bib lettuce but I only had romaine!
Now if you want to go semi-home made, you can just buy some battered fish fillets.  Or you can can grill or bake your fish for an even healthier option.  For the purpose of this article, I used a good brand of frozen battered fish fillets.  But if you want to make awesome battered fish fillets, follow this recipe:
1 Bottle of beer (Preferably Pilsner or an Ale)
All purpose flour
1 Pound Cod sliced into strips
Slowly whisk the flour into the beer until you get a thick consistency like pea soup.  You want it to be thick enough that it barely drips off the fish when you dip it in.  And speaking of fish, you want something that will be nice a thick and flakey when it's cooked.  Cod is ideal.
Heat a pot of vegetable oil to 375 degrees.  Once your temp is reached, you should SLOWLY drop the fish into the oil.  And consider displacement.  Only fill the pot half way with the oil so it doesn't overflow when you drop in the battered fish.  Let the fish cook in the oil for about 3 minutes and flip them over and let cook for another 3 minutes..  Do not overcrowd them in the pot.
Remove them and place on a cooling rack.  Salt them immediately.
Finally, you will want this amazing "Slurry"!  You will need:
Sliced Cheery Tomatoes or diced Romas.
Chopped Cilantro
Chopped Celery
Chopped Basil
1/3 cup Low Fat Mayonnaise
1 TBSP Lemon Juice
Salt & Pepper
Jalapenos (If Desired.)
Mix all ingredients together and chill in the freezer for 10-15 minutes.
Now simply build your Fish Taco Wraps!
Enjoy!