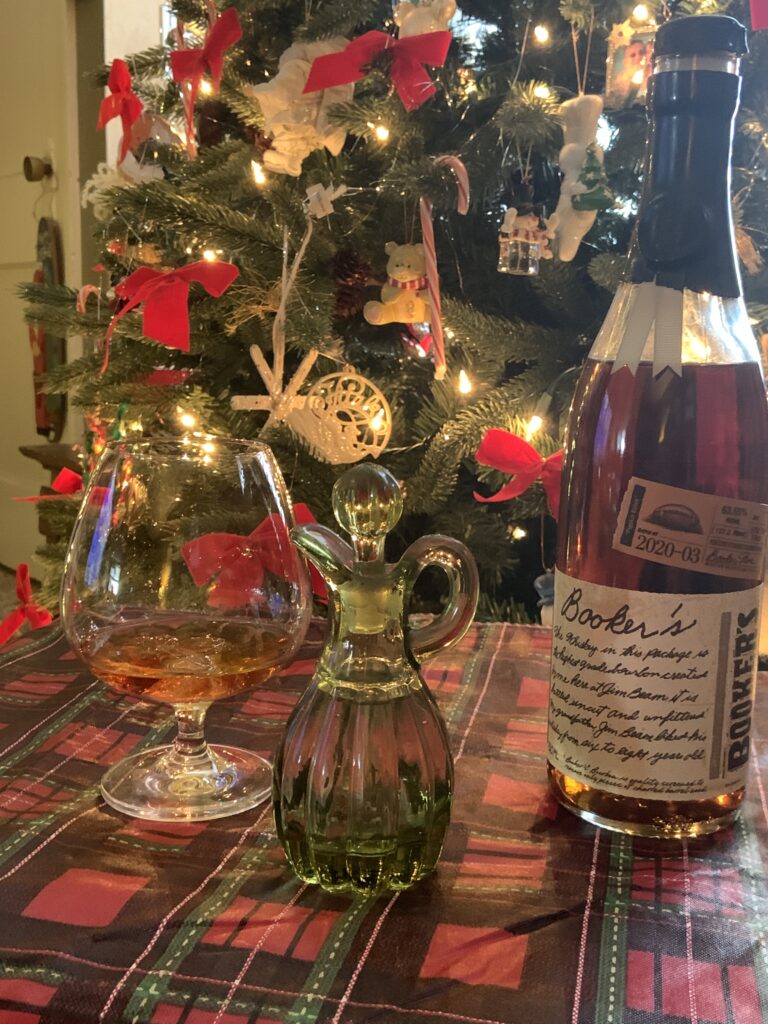 A Holiday Season Booker's Bourbon Review – Pigskin Batch
I decided to post a Booker's Bourbon review. Some very generous friends gifted me a bottle of Booker's Bourbon. But not just ANY Bookers. the 127.3 proof 2020-03 bottle! This is NOT for the faint of heart! Here is some background from "Whiskey Rising"'s site:
Booker's Bourbon, a holding of Beam Suntory, originates from the Jim Beam family itself. The brand began in the late 1980's founded by Booker Noe. Booker, distiller emeritus and grandson of Jim Beam himself, hand-select bottled bourbon straight from the barrel. These ultimately found their way as gifts to friends and family. Eventually, Booker went public in 1988 with a 1,000 case release. Now, Booker's releases a few batches each year designated by a moniker hinting at an underlying story related to the particular batch. Today, we look at the third release of 2020 with the Booker's 2020-03 "Pigskin Batch" Bourbon review.
Though not explicitly stated, Booker's is essentially a high-end version of Jim Beam. This implies the same mash bill and process. However, it does differ in that each batch does not have a set aging (aside from between 6 and 8 years). Additionally, each batch contains slight deviations on alcohol volume. These nuances ultimately derive from Booker's uncut and unfiltered nature, and emphasis on taste driving completion as opposed to timeline. In the case of 2020-03, Booker's delivers a (gulp) 127.3 proof (63.65% ABV) and carries an age statement of 6 years, 7 months and 7 days. With the background out of the way, let's toss this pigskin around!
More Notes from the Web
This is the third batch in 2020 for Booker's Bourbon series. This batch's name refers to Booker Noe's love of American football, the ball of which is nicknamed "pigskin." In fact, Booker used to play the sport in high school as both a tackle and kicker. This bourbon aged for 6 years, 6 months, and 19 days. It's bottled at 127.3 proof and available in November 2020.
From "Distiller"'s site:
TASTING NOTES
"What to snack on at a football game? Cracker Jacks! The aromas and flavors of this bourbon bring on those caramel-like, kinda salty, and peanutty flavors, along with hints of red apple, blood orange and a bold, spicy heat in the finish. This heady, full-bodied bruiser of a whiskey could easily pair with Sunday snack food like nachos, sliders or wings, and is probably best enjoyed with a big cube of ice. Helmet optional. "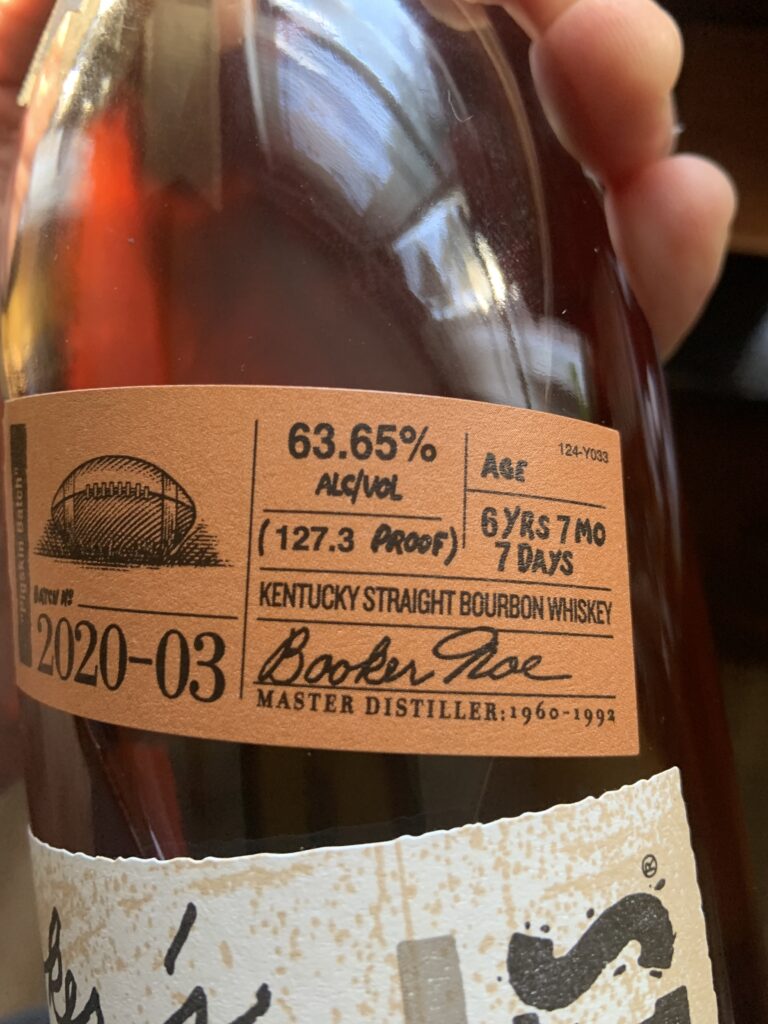 GF&D Notes
I agree with the above reviews that you are a MadMan if you try to drink this one neat. But a single 2 oz. pour over one large cocktail ice cube will be a really nice ride! It is certainly bold, but very drinkable when diluted slightly by ice or even if you introduce ice water into it as I did. Surprisingly smooth despite the wallop with a nice sweetness and some great smoke. What would I pair it with? Stress. Certainly not food.
Have a Happy New Year, everyone! I can't think of a more perfect drink to kick 2020's ass out the door!
Great Food and Drinks is a Division of Solstice Media. If you are thinking of opening a restaurant or are struggling with an existing space, please call us today at (610) 529-0122. Visit our Restaurant Consultation Page for more information. Please "Like" us on FaceBook!