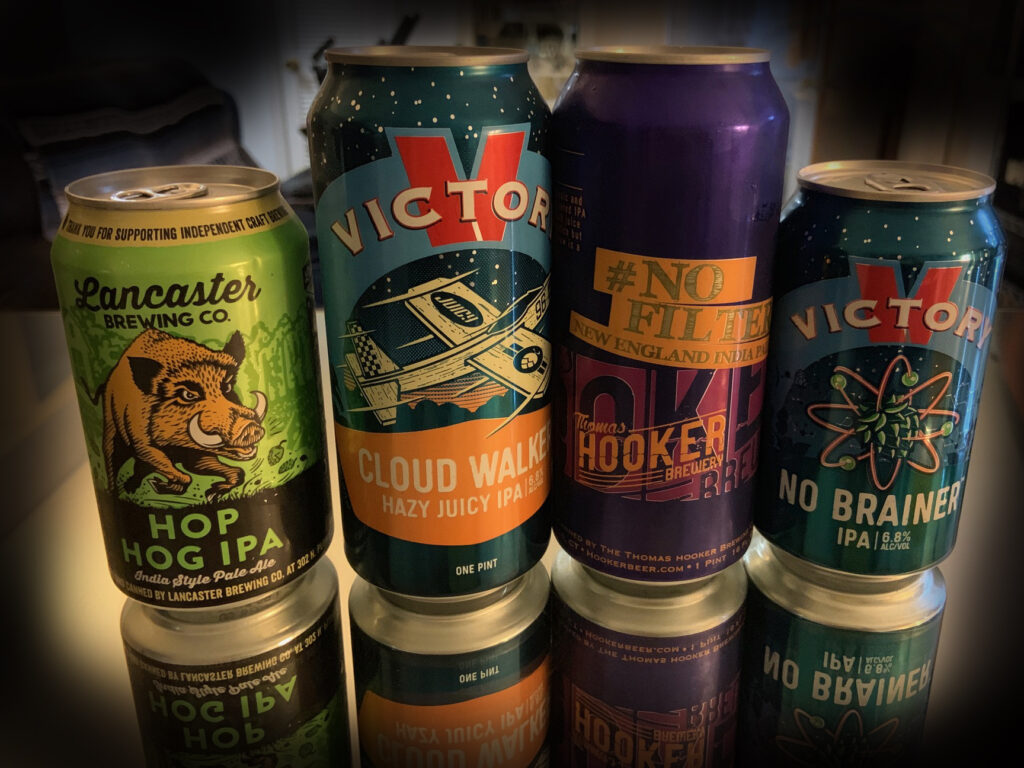 Pennsylvania vs New England
We did a great review of three local PA beers vs One New England Brew. Just like Superbowl 52, Philly dominated! Read the full review by clicking HERE.
OK – For our first "Shot & a Beer" Review, I have chosen Sweetwater Brewing's Mosaic IPA and my FAVORITE Bourbon, Blanton's!
First thing: The Shot.
Blanton's is actually a Bourbon, which I prefer to sip. I enjoy it with a single large ice cube and a 2oz pour or simply opened up with a few drops of chilled water – as I did in this case. Blanton's is near perfection. It is consistently awesome. Blanton's definitely has some power, but it does not have that harshness or bite that can be found in Bourbons such as Bookers or Wild Turkey. It is so much smoother and little hints of vanilla and the sweetness from the oak peak through.
Now the Beer.
Sweetwater is a fine brewery. I came to know them while running a bar in Media, PA and their rep brought me a sample of their 420 ale. A nod, no doubt, to weed smokers, 420 is a nice brew. So I ventured out and got their variety pack and I really like their offerings. This particular beer – Mosaic IPA is fruity and dry and hoppy. But it is still quite crushable, even at 6.4%. So be careful!
Especially if you are pairing it with a shot!!
If you have a suggested pairing, let me know about it and maybe it will be my next "Shot & a Beer" Review! Email me by clicking HERE.