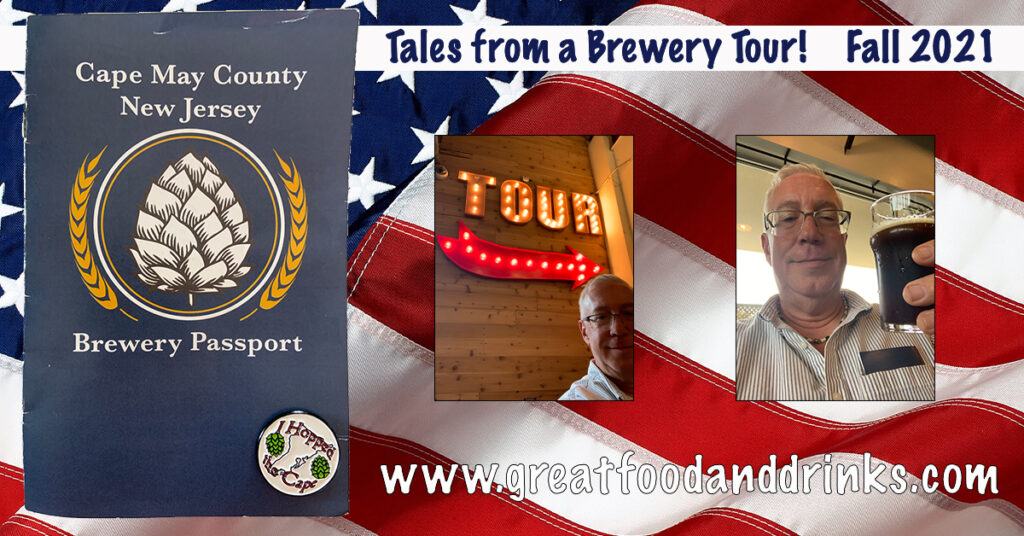 Reviews from My Cape May County Brewery Passport Experience!
Sometime in September I heard about the Cape May County Brewery Passport. "Achievable Goals" I thought! Traditionally I have spent most of my Microbrew Hours at SlackTide. I would hit Seven Mile sometimes when headed back to the Manor from Canal's or other retailers in Rio Grande. For the record, the "Manor" which I referred to is Avalon Manor. My Shore Residence.
What is the Passport?
The Brewery Passport is a collective effort of 9 area breweries. I have no idea who initiated it, but I'm glad they did. When you visit each participating brewery, you get your passport stamped. When you collect all nine stamps, you get a pin. I know. Anti-climatic. A shitty pin. But for me, it is a conversation piece. And it's an experience. And mostly I journeyed alone and met some awesome people. So, in that regard, the experience was the reward!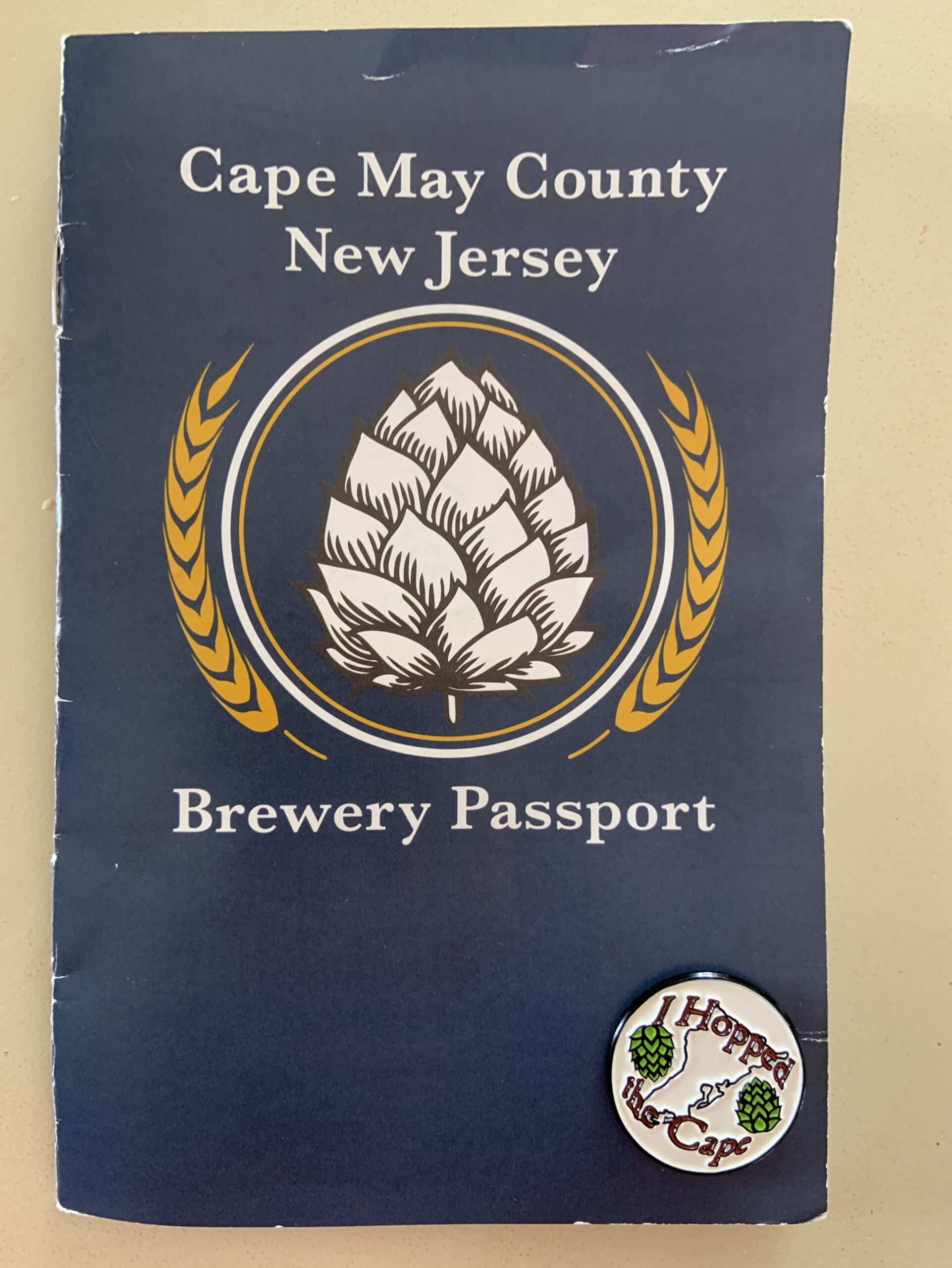 Below I will list the Breweries and tell you what I tried, and I have scored them. I will also share some pictures I took along the way. Sometimes I just had one beer. Sometimes I tried a flight. There was no rhyme or reason. I don't like to criticize, but for the sake of legitimacy, you may find a poor score here or there. So come along with me for the ride! And maybe grab a passport at any of the participating locations!
The Players ….(In the Order Presented in the Passport)
7 Mile. 3156 Rt 9 S., Rio Grande, NJ 08242. (609) 365-7777 7milebrew.com
Two beers here at 7 Mile. Captain Trips IPA|Milkshake. ABV 9.5% which earned a B-. Flavor changed as it got warm. Walter White. Hazy New England IPA in an aggressive but capable ABV 8%. Again, needs to be consumed cold. B-. Place was Big and clean. The Bartender (Melissa? – sorry, not sure) was awesome! AND I got a cool hat!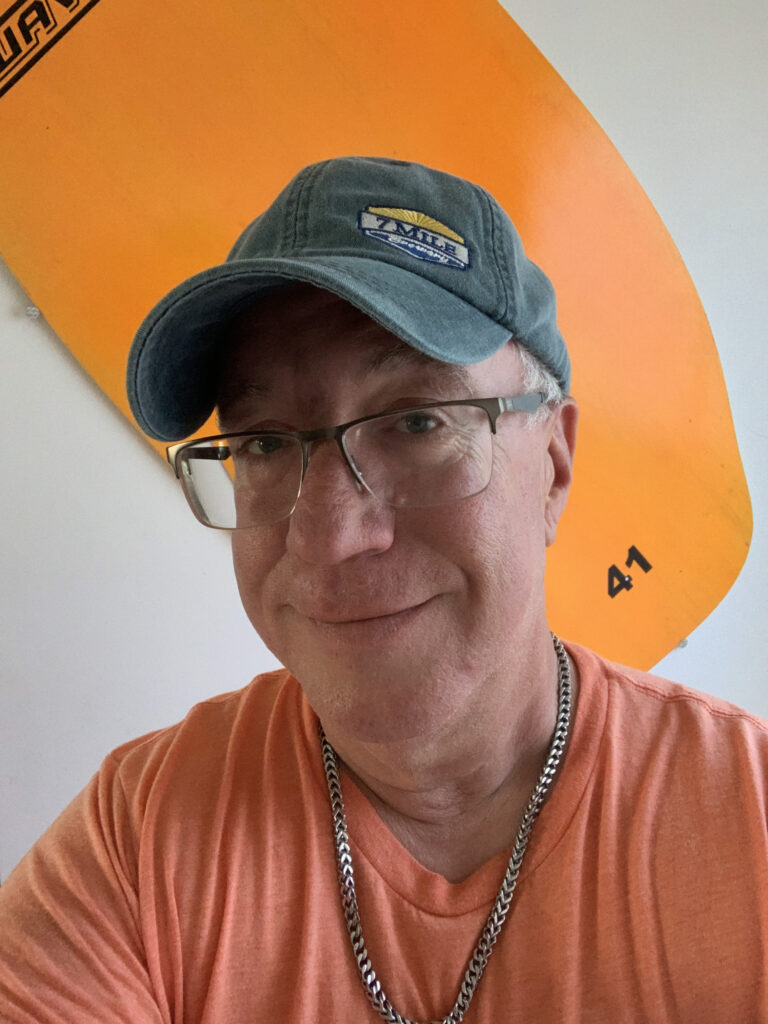 Bucket Brigade. 205 N Main St., Cape May Court House NJ 08210 (609) 778-2641. bucketbrigadebrewery.com
OK. I got a flight here. 4 beers. The Pry Bar IPA ABV 7% was good and drinkable but not hoppy enough for me as an IPA. More like a standard ale so C+. The Ignition Source IPA ABV 7ish%?, was more what I wanted and earned a B. The Scottish Ale was right for the season (Dark & Malty) ABV5% and was what it should be, so it's a B. The Irish Red ABV 5.3% seemed young and only garnered a C-. I would go back just for the Ignition Source. And the People – both staff and guests. I had a GREAT time there! And that's a big part of it!
Cape May Brewing. 1288 Hornet Rd., West Cape May, NJ 08204 (609) 849-9933. capemaybrewery.com
I chose a flight at Cape May. The Sea Mistress Session IPA. ABV 4.2%. Maybe too drinkable. Smooth and clean, but I still want some depth – even from a Session. C+. Honey Porter ABV 5.4%. Just the right amount of sweetness. Great Fall Porter. A solid B. The Strawberry Radler Shandy ABV 2.4% was a glorified soda – albeit delicious so I drank it in a corner and gave it a B. I also drank their flagship Cape May IPA. Is it weird that I enjoy it more out of a can at home than I did from the Keg that day? B-. The host who greeted me was awesome, but the bartender was not very friendly. Even when he saw what I tipped. Which is always at least 30%. (32 Years as a Bartender!) But I would definitely go back. They are at the Airport. I was keeping an eye out for drunk Pilots.
COHO Brewing. 28 Indian Trail Rd #103, Cape May Court House, NJ 08210 (609) 264-6480. cohobrewingco.com
I had seen their building a hundred times when leaving Home Depot, but never noticed them. The Passport brought me there. Google Maps sent me down the road, so just know it's across from the Home Depot entrance. I Chose a flight here. Glad I did. I had their Haziest Corpus NE IPA ABV 6.5%. I'm a Hazy Snob, so C+. I want anything Hazy to smell like pot. A Nice Porter in their Porter in the Court. ABV 4.8% B-. (Something tells me the owners may be lawyers.) The Mischief Night Pumpkin ABV 9.8%!! earned a C+. Not a Pumpkin fan, but it IS October. A bit Spicy but still very good. But it will bang you up! Finally at the behest of the Manager, I enjoyed the Reinheltsgebot because it's "easier to drink than pronounce". Very good for what is is. ABV 6% A malty & skunky German beer. B-. The place is really cool and the Staff and Manager were very friendly and attentive. I'll be back whenever I go out for mini-blinds and wood screws!
Cold Spring Brewery. 733 Seashore Rd., Cape May, NJ 08204 (609) 854-3077. coldspringbrewery.org
OK. Let me start off by saying that this was the most beautiful property on the tour. Located within Historic Cold Spring Village, the brewery is housed in a relocated and restored barn from Upper Township, which was built in 1804. I know. I'm stalling. The Bartender (Bill?) was so very nice. As was the Brewer on site. And the back yard was so nice.. I know. Still stalling. I will say this was my least favorite place as far as the Taste of the Beer goes. And that is the point. I was offered small (1/2 oz?) tastes as a flight alternative. I tried 3 IPA's and a Blueberry Seltzer. I had trouble discerning the IPA's from each other. And none were enough to my liking to invest in a pint. So I ordered the Seltzer and thought "My Wife would like this". I enjoyed it to the tune of a C-. But what a beautiful place to visit!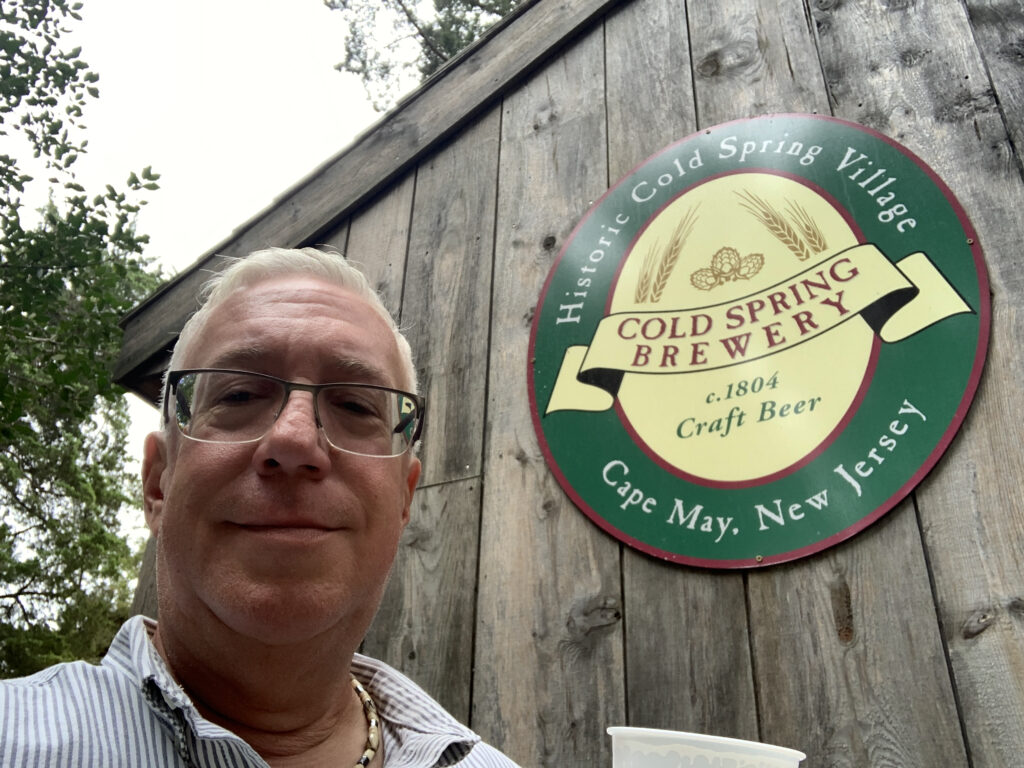 Gusto Brewing. 3860 Bayshore Rd., North Cape May, NJ 08204. (609) 849-8260. gustobrewco.com
So at this point of this particular day I decided I wanted to just get one great Porter instead of a flight. I had to start making my way home safely! And I'm glad I did! I got their Interstellar Shores English Porter ABV 5.4%. It was really nice! Full of flavor but not heavy. A bankable B. I will definitely head back for a flight real soon! Looking forward to trying their other offerings. Nice spot in a shopping center. Again – Google Maps wasn't too accurate. The Staffers were VERY appreciate and knowledgeable.
Ludlam Island. 9 Stoney Ct. Ocean View, NJ 08230. (609) 263-6969. ludlamisland.com
When I head home to Delco, I take 83 to 47. I imagine the Folks who stay in Sea Isle take 550 to 347. Since I never do, I have never passed the signs for Ludlam. Sucks for me because this place is offering up some quality beers! I would say the best of the tour in my humble opinion. It's a very small place. No courtyard or outdoor space. The tasting room is dwarfed by the brew space. Fine by me. I'm here to drink. First Off was Copper Hat IPA – American ABV 6.25%. I LOVED this! Nice job! B+! Next was Water Guns and Rainbows IPA – American ABV 7.5%. Scary because it doesn't drink like it's 7%+. Another Great One! B. Rounding Third I consumed a Thunder Jacket Stout – Imperial / Double Milk ABV 8%! Again, very enjoyable and drinkable. Smoothest Milk Stout I have had without making me feel bloated. Another B. Finally, I enjoyed Harry's Coffee Pale Ale Rye Beer. ABV 5.2% Unique but balanced. A well earned B. The Bartender was great and had regulars who really liked her. Again – Big Props to Ludlam! I will probably go there every time it rains!
Mud Hen. 127 W. Rio Grande Ave., Wildwood, NJ 08260. (609) 846-7918. mudhenbrew.com
I had two beers, their flagship IPA, 1883 IPA IPA | ABV: 6.9%. It scored a B- and I also had CAPTAIN DOUG'S PORTER. Porter | ABV: 5.6%. I gave this a solid B. It is nice to enjoy a solid Porter that is not too high an ABV as seasonal Porters tend to be nowadays. Side note. This place is beautiful! The food was very good and the servers were knowledgeable and friendly!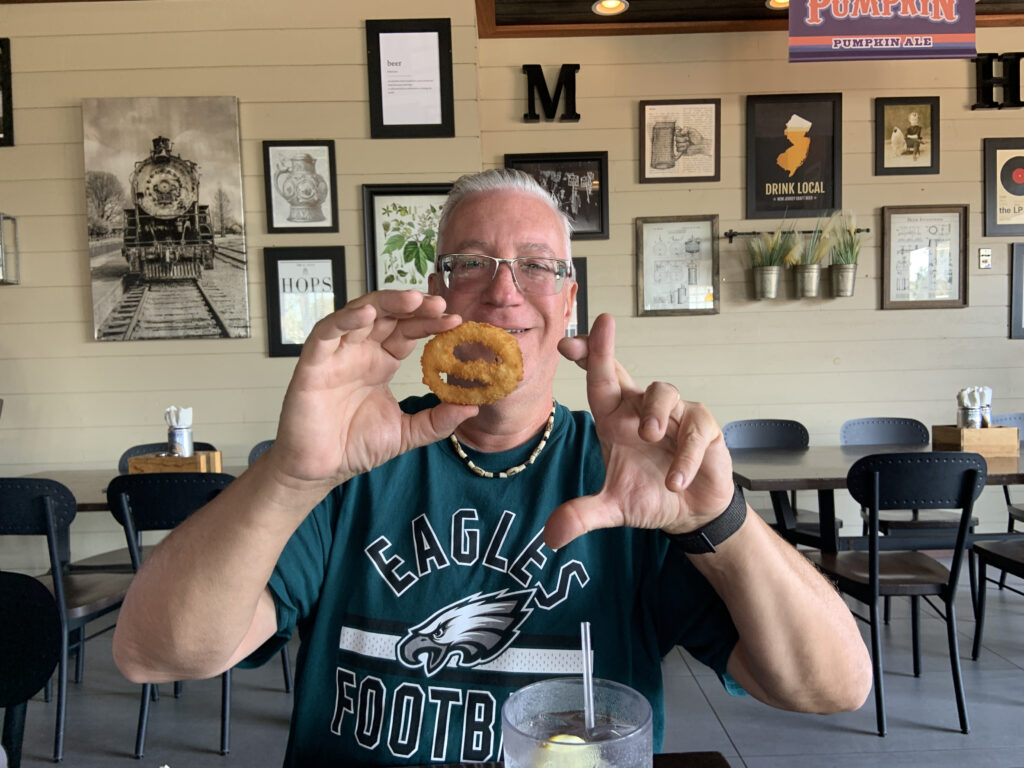 Slack Tide. 1072 NJ-83, Cape May Court House, NJ 08210 (609) 231-6043. slacktidebrewingco.com
Slack Tide has always been my go-to. It's a cool space. I am excited that they are building a new place on Rt 9 next year! It'll be closer and probably bigger. They always have food trucks in Season and outside and inside seating in the tasting room and the brewery space. I'n not stalling. It's a great spot with awesome staff. So I finished my tour with a flight PLUS ONE beer! They are – in order of appearance: Knockdown IPA – Black / Cascadian Dark Ale ABV 8.3% I appreciate high ABV's, but this sure tasted it's weight. It was nice in a flight, but maybe not a pint. C+. Second was Manatee Milk Stout – Milk / Sweet ABV 5.7%.  Damn near perfect! B+. Third, I enjoyed Slammer IPA – New England ABV 6.2%. Described as Hazy, again I expect a more "dank" experience. New England IPA's are always less dank. And "Slammer" denotes drinkability, which it has. Not bloaty at all. Nice in a flight and earned a B-. Batting Cleanup was The Monkey Face American Stout ABV 5.3%. Full of flavor but not filling. An awesome B. A Bonus 5th offering (and a full pour at that!) was their Thermocline IPA – Imperial / Double at an impressive ABV of 8.8%! Again, super-drinkable for its weight. I can't even describe it, but I thoroughly enjoyed it. So here is their description from the website: "The second of our rotating Double IPA's. Notably, this is the only NEIPA we offer that utilizes Pilsen malt to create a cracker-y yet smooth body that still packs a punch of OJ and notes of pineapple due to the use of three different varieties of unique New Zealand hops." So there. I got my last stamp and received my pin on the spot from the friendly SlackTide Staff!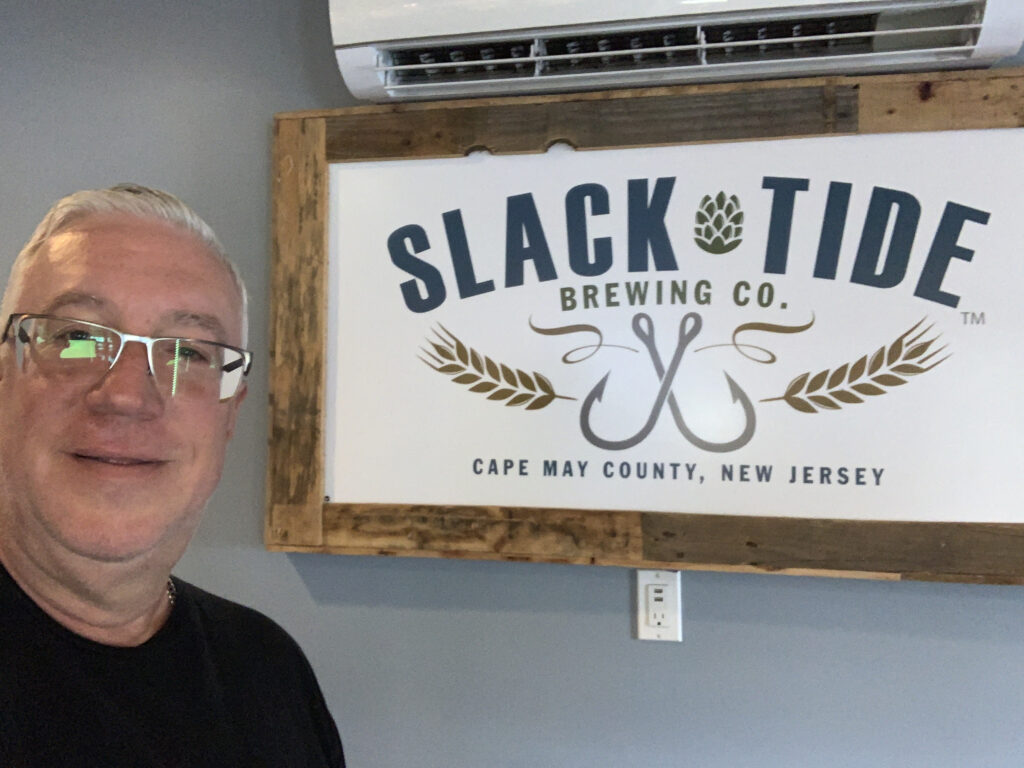 The End
Thanks for taking the time to read my reviews! I hope it motivated you to take the tour yourself! If you like this, please check out the rest of my website, greatfoodanddrinks.com. There are more reviews to check out HERE.
Great Food & Drinks is a passion project of mine and my Company Solstice Media. I have over 33 years experience in Restaurant Marketing, Ownership, Consultation and Management.
Cheers!