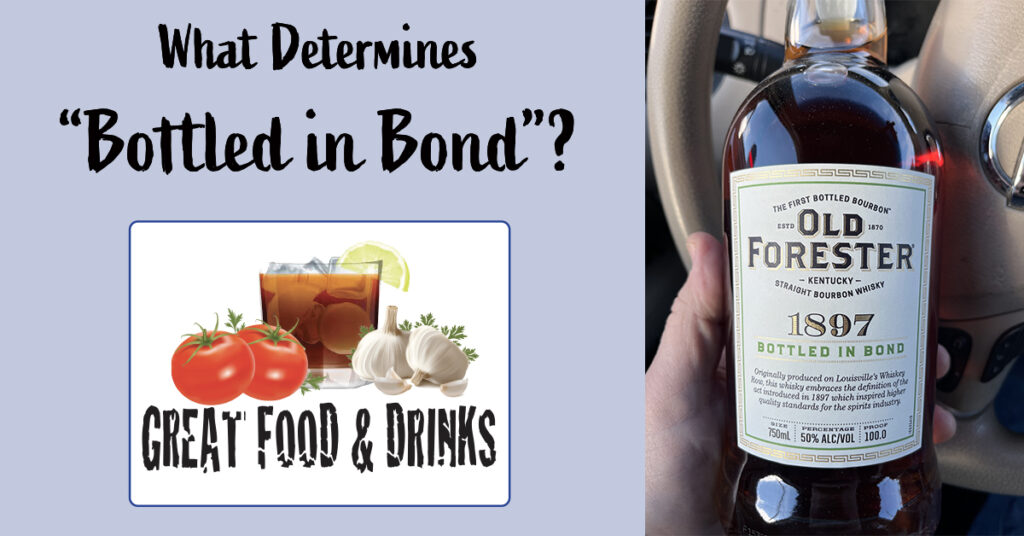 What is Bottled in Bond?
Bottled in Bond is a criteria set by the US Government to ensure quality of a Liquor. Many liquors have certain terminology to reflect a particular standard. In Aged American spirits, most commonly whiskey, bottled-in-bond is one of those terms. To that end, imbibers seek authenticity in the spirits they consume.
Bottled-in-bond is a designation that was created in 1897 by way of the Bottled in Bond Act. The act's purpose was to protect the integrity and authenticity of aged spirits in America. Sellers and bootleggers at the time were stepping on moonshines and other spirits with colorants, flavorings, and occasionally lethal chemicals. A spirit marked as bottled-in-bond was essentially guaranteed quality.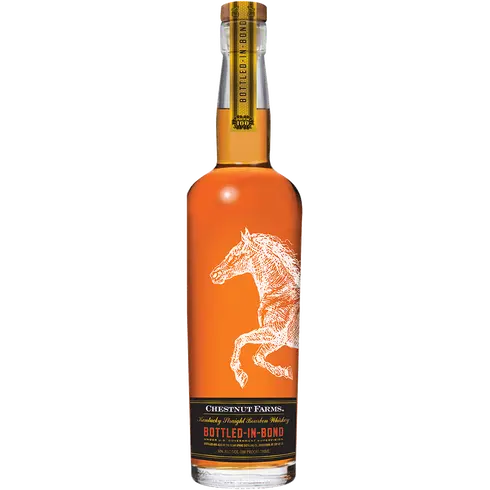 Criteria
To combat the bootleggers and their imposter spirits flooding the American market, the government enforced the Bottled in Bond Act, allowing distillers to label aged spirits, mostly bourbon and rye, as bottled in bond to indicate authenticity as long as the product met the following criteria:
The spirit must be produced in a single distillation season by a single distillery (e.g., spring, from January until June; or fall, from July until December. (Blanton's, Eagle Rare, etc. could not have a Bottled in Bond product as they are under the umbrella of Buffalo Trace Distillery. Many Brands means you are NOT a single distiller.)
The spirit must mature in a U.S. bonded warehouse for a minimum of four years.
The aged spirit must be bottled at 50% ABV (100 Proof)
Yesterday & Today
Besides being an assurance of quality, the government also instituted a tax incentive for participating distillers in the late 1800's. By bottling-in-bond, distilleries could delay payment on the excise tax until the whiskey had matured the full four years. This incentive still exists today!
Over time, B&B whiskeys became less popular as consumers during the 1970s and 80s ditched higher-proof bottlings in favor of lighter styles of whiskey, like bourbon and blended Scotch whisky. (What happened to us?!?!) Furthermore, some distilleries discontinued bottling whiskeys in this manner. Today, however, the designation is experiencing a comeback as efficianatos demand more transparency from the brands they consume. In addition, folks are getting back to fuller bourbons, enjoyed over ice.
So grab yourself a Bottle on your next liquor run! You can get some for around $20, but your best offerings are usually in the $40-$65 range.
As a standard disclaimer, This is NOT a paid review. I do this to try to share my feelings and I welcome yours. If you have something you would like reviewed, let me know by sending me an email. I review All things food and drink.
Please visit the rest of our site at www.greatfoodanddrinks.com. We are a pet project of my Company, Solstice Media. Like us? Please follow GF&D on Facebook. Or follow Solstice Media on FaceBook.