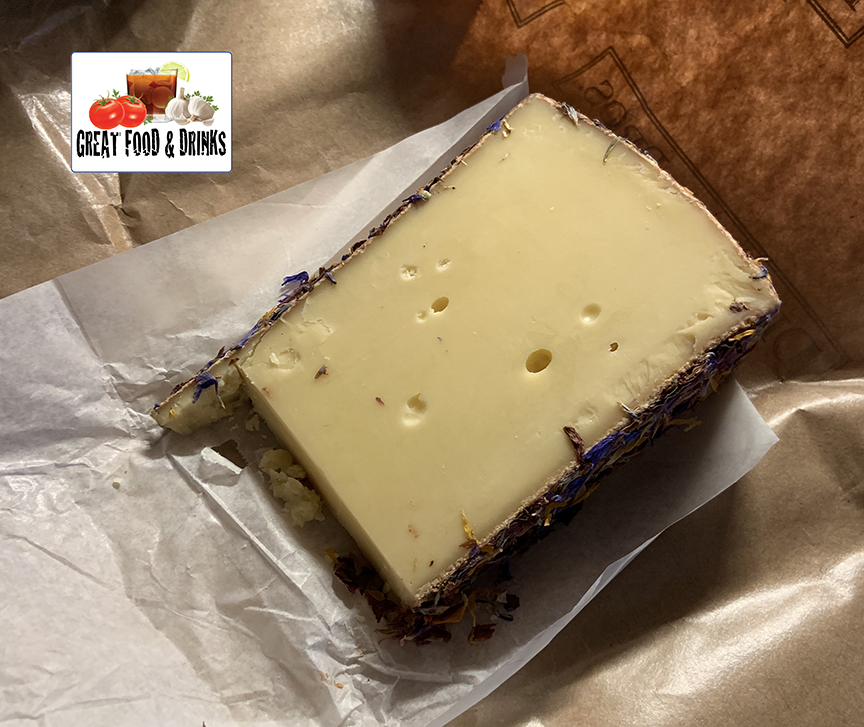 Sometimes You Need Some Cheese!
I love cheese. All kinds. At the Deli Counter, I want Cooper Sharp American. And they better put the paper between the slices so they don't stick together! And I love supermarket popular brands like Cracker Barrel and Boursin Soft Cheeses, too.
But when I really want to treat myself, I go to a proper cheese shop. I accept that it will be pricey and that's ok. And I have my moods. More often than not, I will ask (ALWAYS ASK – more on that in a minute) for a bleu. I love Colsten Basset Stilton and bleus with a nice brown ring inside the rind. They are strong and pungent and almost sweet. There is an earthy tone to them. So good.
Then there are times you want something mild and soft to appeal to the masses. Then a Brie is nice. But where's the fun in that. Bries are very popular, but challenge me!
So yesterday I went to a proper Cheese Shop and enlisted the help of a Monger. Now I promised I would tell you why you always ask. Short answer – SAMPLES! Now they know what I am doing, but they don't ever seem to mind as long as I buy something in the end. So Yesterday I asked for something not too hard and not too soft and a bit nutty. The Monger gave me Alp Blossom. And he encouraged me to eat the rind, which is made up of dried edible flowers and spices. It was awesome! First pick. I asked for an inch wedge and ended up getting about a half pound. $13. Like I said. Pricey.
As I left I realized my great error, which was buying the first choice and not taking any additional samples! The expletive was heard throughout the market.
By the Way -Alp Blossom's rind of dried edible flowers and herbs comes from the surrounding Alpine Mountain meadows. Five pound wheels are aged 6 months, producing a rich, creamy flavor. Its Country of Origin is Austria and its Utter of Origin is a cow.